Who we are and what we do
Rural Design offers land-use advisory, ecological advice, plant supply and landscape implementation services, specialising in high end soft landscaping and large-scale revegetation projects.
United by a mission to change attitudes towards land and the way it is used, Rural Design began in 1984, founded by Bill and Bev Worsfold in partnership with Dennis Scott.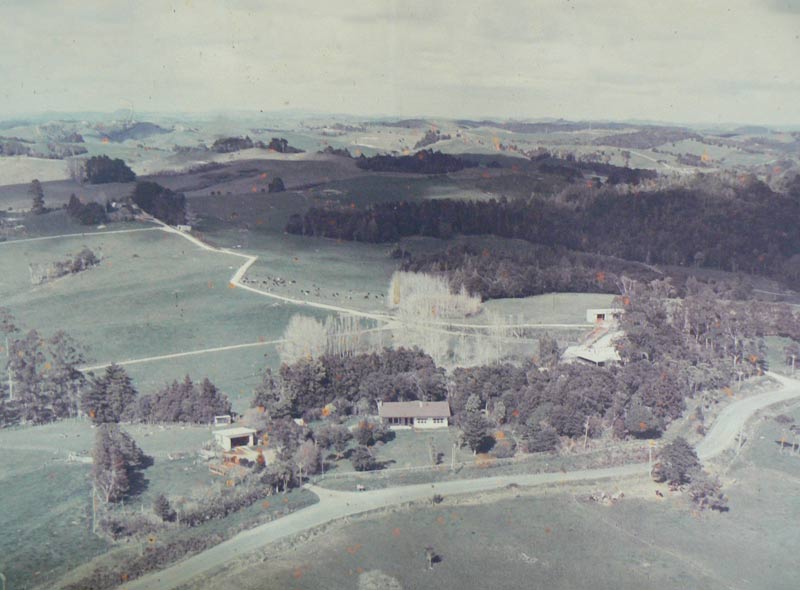 Stewards of the land from the get-go
Bill Worsfold was born on the Bowmar family farm in 1948 which was originally settled by his great grandparents in the 1860s. Bill's parents, Hamlyn and Josephine, were strong advocates for environmental protection, and they set about protecting large areas of indigenous bush and wetlands.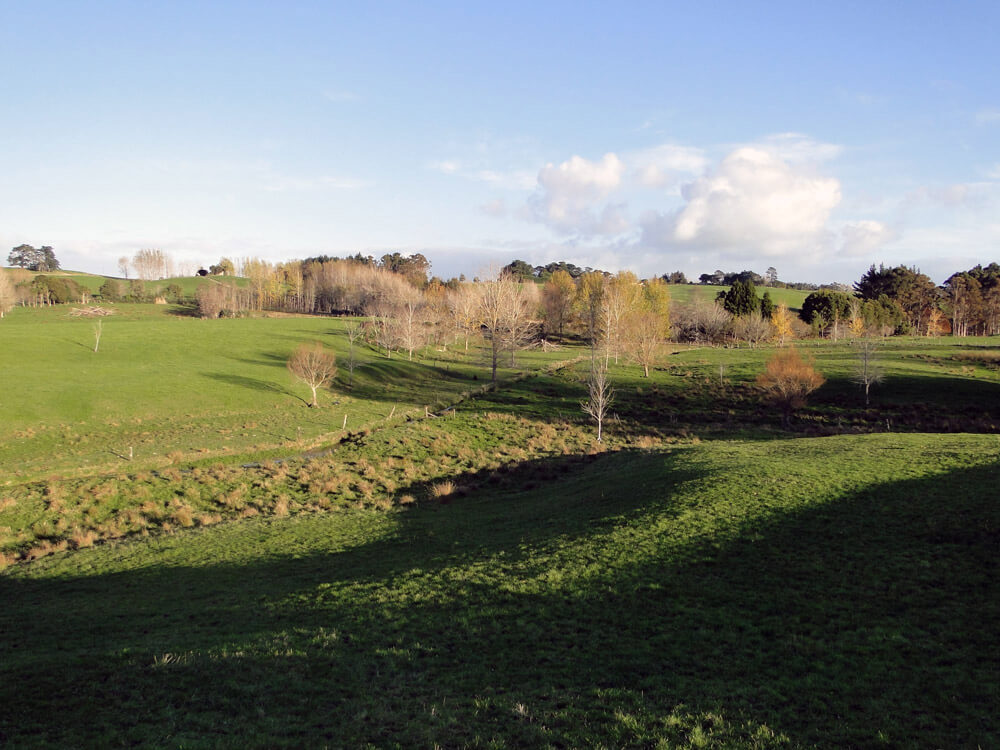 Images showing before and after shots of planting on the Worsfold farm.
Early sustainability interests
Bill met Beverley Jackson in the late 1970s, they married soon after and started a family. In the early 1980s, Bill and Bev got involved in the Permaculture Institute, and it was there that he met original Rural Design cofounder and visionary Dennis Scott. It was their meeting and subsequent close friendship that fuelled Bill's ideas for sustainable solutions for land management. In this time, Bill obtained a three-year Diploma in Permaculture. Large tracts of wetlands and gullies were planted based on the principles of integrated catchment management and permaculture.
It was deemed radical thinking back then. Bill was labelled a 'greenie' with 'out-there' notions – which is ironic now. It's interesting to reflect on the 1960s and 70s when people chopped down the very stuff Rural Design now grows. Aggressive scrub cutting for pasture took place all around the nation, whereas an aerial view of the Worsfold family farm shows the wetland and scrubland still intact.
Bill's farm map shows a planting vision he created in the early 1980s. The foresight to create a legacy property is very evident – based on respect and care for how the land should be used. In his eyes, the selling point for Rural Design would be to use the family farm as a model – showcasing the possibilities. This strong foundation set the scene for much of the future diversification.
In 2013 an on-farm nursery officially launched. About 50,000 native plants were propagated to an appreciative customer base. Seasonal variables never held the team back, and a reputation for hardy and healthy plants quickly grew. Many exciting new contracts were secured across the country, including plant supply and implementation at New Zealand's finest golf course, Tara Iti.
It was time to scale up. In 2018, Rural Design further diversified with additional planting pads and sheds. When you visit today, you'll see potting machinery, automation, and hundreds of different species proudly doing their thing. The team are busy catering for commercial landscaping projects of every size and scope.
Rural Design and the family farm continues to be led by three of Bill and Bev's sons, Heath, Eden and Blake, along with a large support team.
The company is now a leading ecological consultancy and native plant supplier in the New Zealand industry. Each year, more than 1 million healthy and hardy plants are produced. All hands on deck ensure that timing is respected when it comes to plant supply, and the successful delivery of stock is a business in itself. An inhouse despatch department coordinates a fleet of trucks and drivers each day, all committed to getting the right plants out at the right time.
In 2021, we came together as a collective staff group and decided on this purpose and values that capture who we are as a company.
Our Purpose
KAITIAKITANGA AOTEAROA
Guardianship and Protection of New Zealand
Our Values
Respect
Respect our environment, our people, our workplace, our appearance and manners with personal hygiene, pride and punctuality.
Leadership
We promote leadership within our teams and in our industry.
Communications
We promote open functional communications within our workplace and our clients.
Excellence
We promote excellence and quality in:
Planting layout and design
Planting techniques
Plant husbandry
Environmental science
Integrity
We operate with self-respect, honesty, responsibility and ecological ethics.
The Nursery crew work all year round keeping busy with seed collection and propagation, potting and maintaining plants, ensuring quality stock is on hand at all times. There is decades of experience among the employees. Hiring local hapū is important to the company leaders, many of our work whānau have strong connections to the area and inspire the team with their spiritual bonds to the land. A lot of passion and knowledge goes into the nursery process.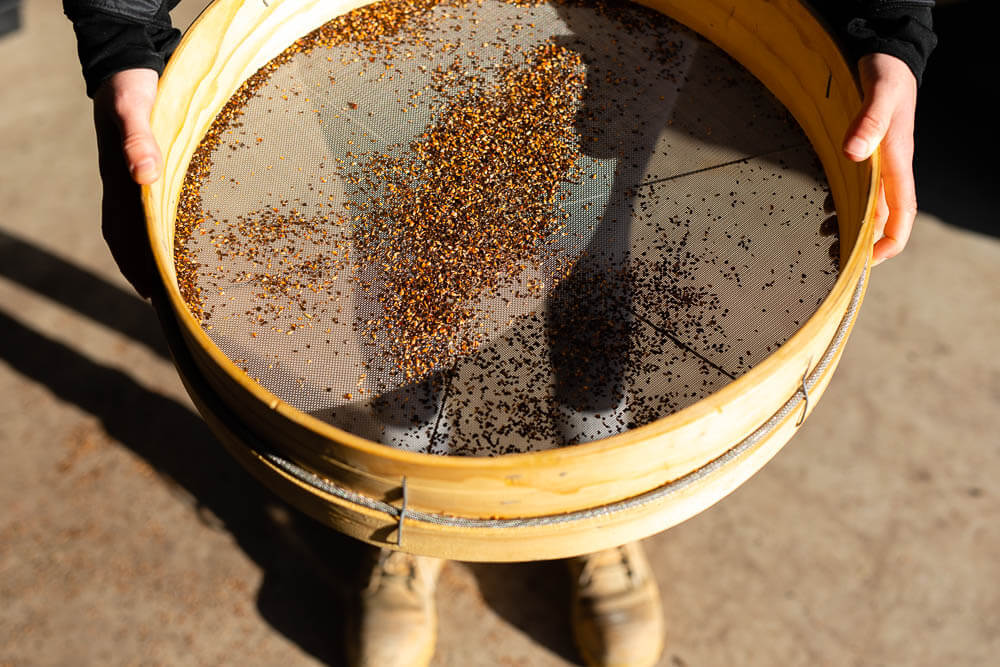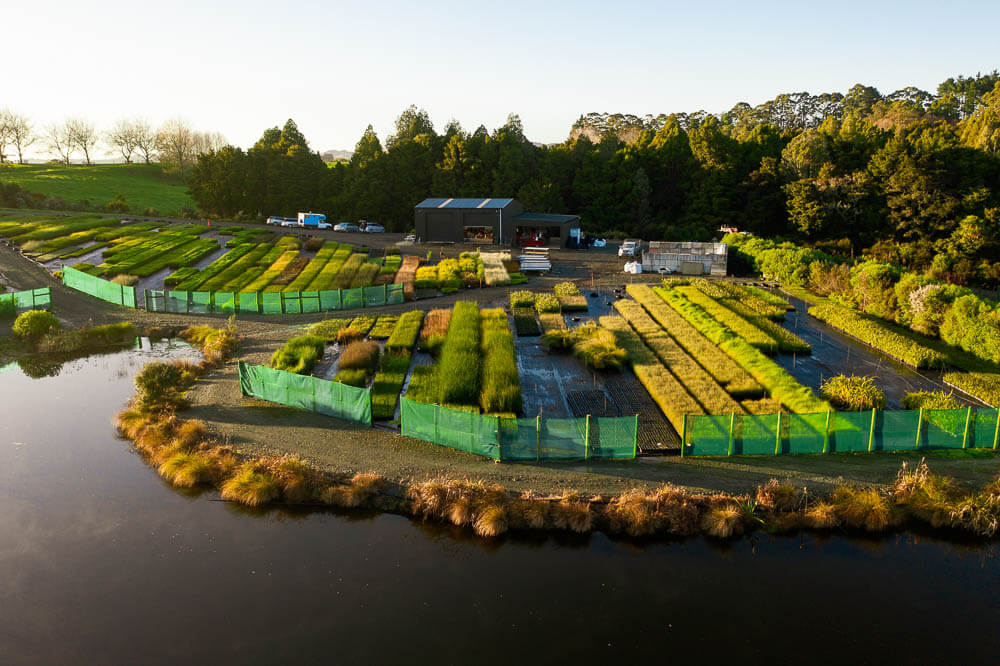 Innovating and business expansion is a constant focus at Rural Design. An extensive dam-building project on site is nearing completion and will provide valuable water security well into the future.
The team remain engaged in current industry matters and are active members of the governing body for the industry; New Zealand Plant Producers Incorporation (NZPPI). Heath is also a senior member of the NZPPI.
Since the introduction of the nursery, Rural Design has become a complete business model, which the team refer to as a professional one-stop-shop for clients – a unique point of difference in the industry. Client relationships don't stop at the delivery of an ecology report. Beyond the consultancy advice, the service continues to include preparation of a site for planting, plant supply straight from the onsite nursery, right through to planting and ongoing monitoring.
Keeping the services under one roof is seamless for clients and keeps Rural Design accountable throughout the entire journey.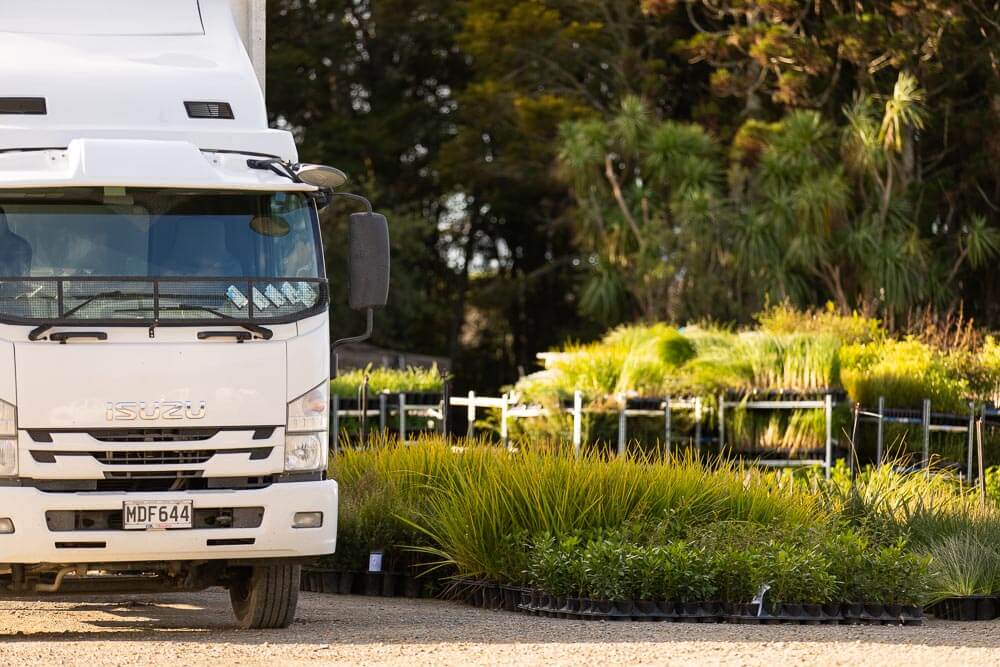 The RD story has been picked up in a few different Kiwi TV shows along the way and recently featured in 'A New Zealand Food Story' with award-winning chef, Ben Bayly.
Talented chef Bayly is sharing his mahi towards opening a uniquely Kiwi restaurant, 'Ahi', and RD Director, Heath talked to Ben about including native plants in the restaurant.
In the early 1990s, renowned broadcaster, Maggie Barry, paid a visit and filmed the Worsfold's at work for her iconic television series, 'Maggie's Garden Show'.
In 2016, NZ Country Calendar did a piece on the story of the Worsfold farm, its history, and the visionary work by Bill and Bev to steer the farm's future in a new direction.
Work has also taken place with Auckland Council and the Government to provide employment opportunities for New Zealander's and to get more plants into the whenua. The Ngā Puna Pūkenga programme is a $4.3 million dollar boost to an Auckland initiative to help give people a foot in the door in jobs they might have otherwise missed out on.  Rural Design's Heath, Nathan and Zane starred in a Radio NZ Checkpoint clip to highlight our involvement in the pilot programme.
Taking care of its wider neighbourhood is an important part of the Rural Design fabric.
Historically, the Kaipara District's tangata whenua viewed themselves as Kaitiakitanga (caretakers / guardians of the land). Land was not owned by an individual, but by the hapū or iwi. Māori world view was based on conserving the environment for future generations. Rural Design tries to embed this idea throughout its business practice and believe it is vital for current generations to continue, or in some cases, re-establish the role of guardianship of the land, rather than exploitation.
Community involvement means showing up and walking the talk. The team have chosen to actively support many groups in the Northland community and further afield.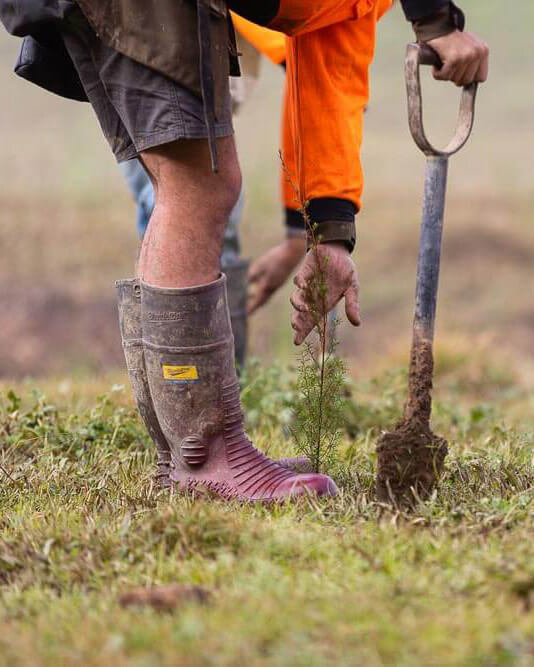 Explore our areas of expertise >