Important lessons from those who came before us
Historically, the Kaipara District's original tangata whenua viewed themselves as Kaitiakitanga (Caretakers/Guardians of the land). Land was not owned by an individual, but by the hapū or iwi. Maori world view was based on conserving the environment for future generations.
We try to embed this idea throughout our business practice. It is important for current generations to continue or in some cases re-establish the role of guardianship of the land, rather than exploitation. This can be achieved with appropriate land use management. The focus needs to be on sustainable environmental outcomes from development, such as stormwater drainage, protection against agricultural runoff, subdivisions, property amenity enhancement, and other council related development, including car parks and roadside planting.
Engaging and supporting our community
Educating the community on the importance of kaitiakitanga and embedding sustainable practice in the younger generation is a high priority for Rural Design. In the past we have helped out with planting initiatives at Kaiwaka Primary School, worked with Whangaparaoa College, provided education opportunities to local high schools such as Rodney College, Otamatea High School and provided trees for the Mangawhai Activity Zone and other local groups.
We are proud to sponsor local events including the 'Top of the Rock' and the Whanaunga Touch Tournament, both held annually in the summer months. Rural Design is committed to local employment and is an equal opportunities employer.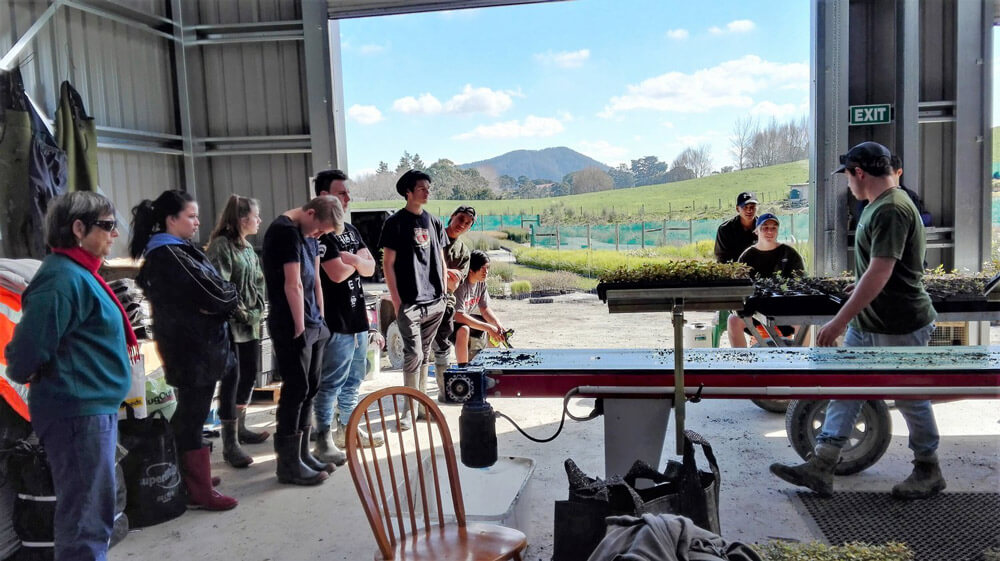 Explore our areas of expertise >