Our approach to successful landscape design is to maximise the assets and provide identity for your land through a site productivity-led process. Effective landscape design is an understanding of the landscape, context and planning – with a benchmark of forging stronger connections between people and their surrounding environment.
Led by the natural contours of the land and evaluating the productivity, soil and climatic conditions, along with the prevailing winds, we are able to provide you with a comprehensive plan. We'll identify locations on your property that are best suited for production, aesthetical, or restoration purposes.
How does it help?
Creating a landscape plan will help your decision-making process for selecting materials. It also gives you better tools for ensuring the project is completed within budget.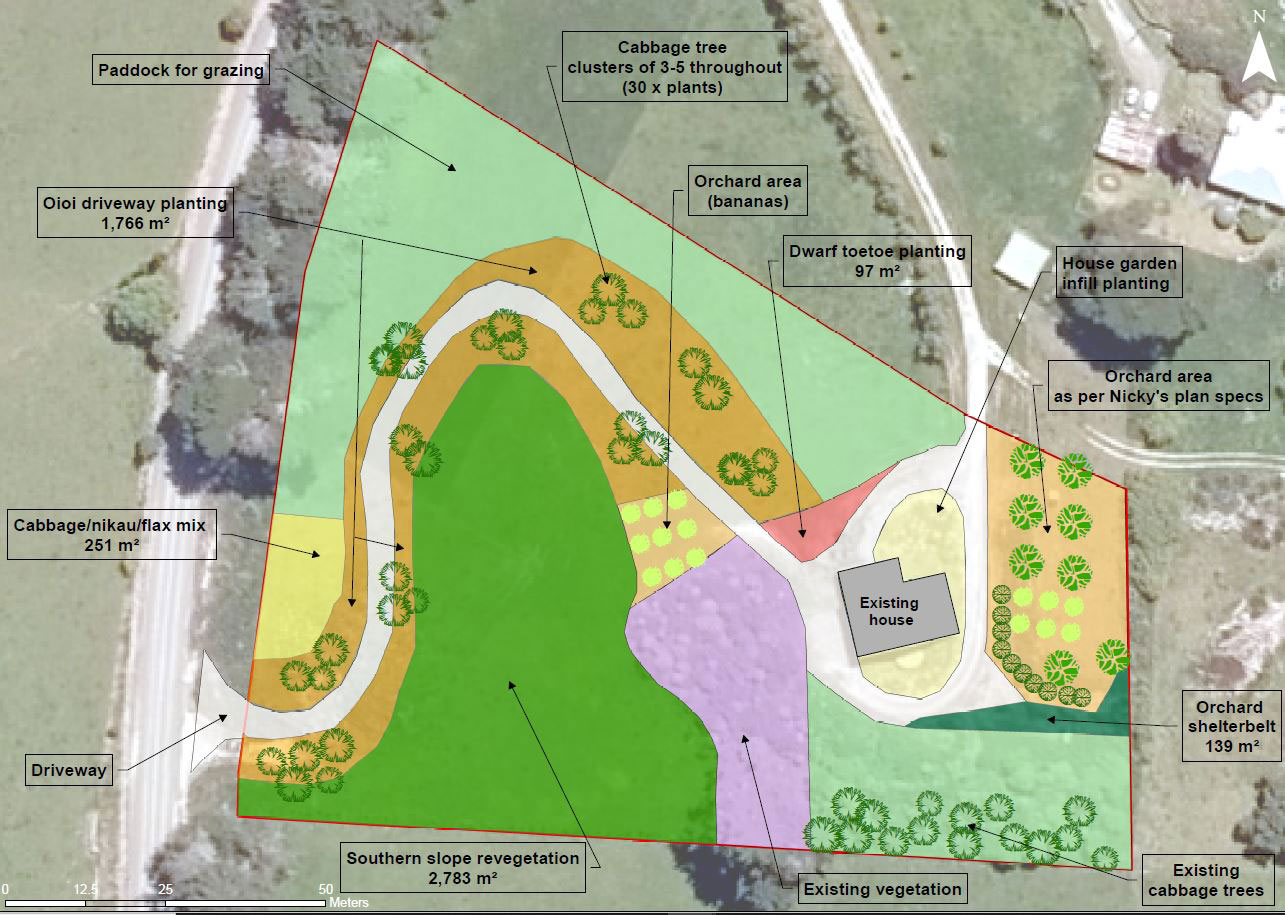 We are here for our clients throughout the full lifecycle of a project. From the initial site visit to discuss your vision, right through to achieving your goals. We can also provide you with a landscape plan that allows you to achieve your design aspirations as and when budget (or time) allows.
Our team can help you source and get the plants in ground, along with ongoing monitoring where appropriate. We believe there is more accountability when one company delivers the full landscape journey for its clients, and we're proud of our 'one-stop-shop' business model – providing a seamless service, focused on stronger outcomes.
For an onsite assessment, please contact us.