Our new glasshouse and shade house would not be complete without high tech new irrigation booms to go with them! So recently we had 2 Daros booms installed. This has enabled us to really fine tune our watering system for our cuttings and ensure that no matter who has the day off, this time sensitive system will look after our plants.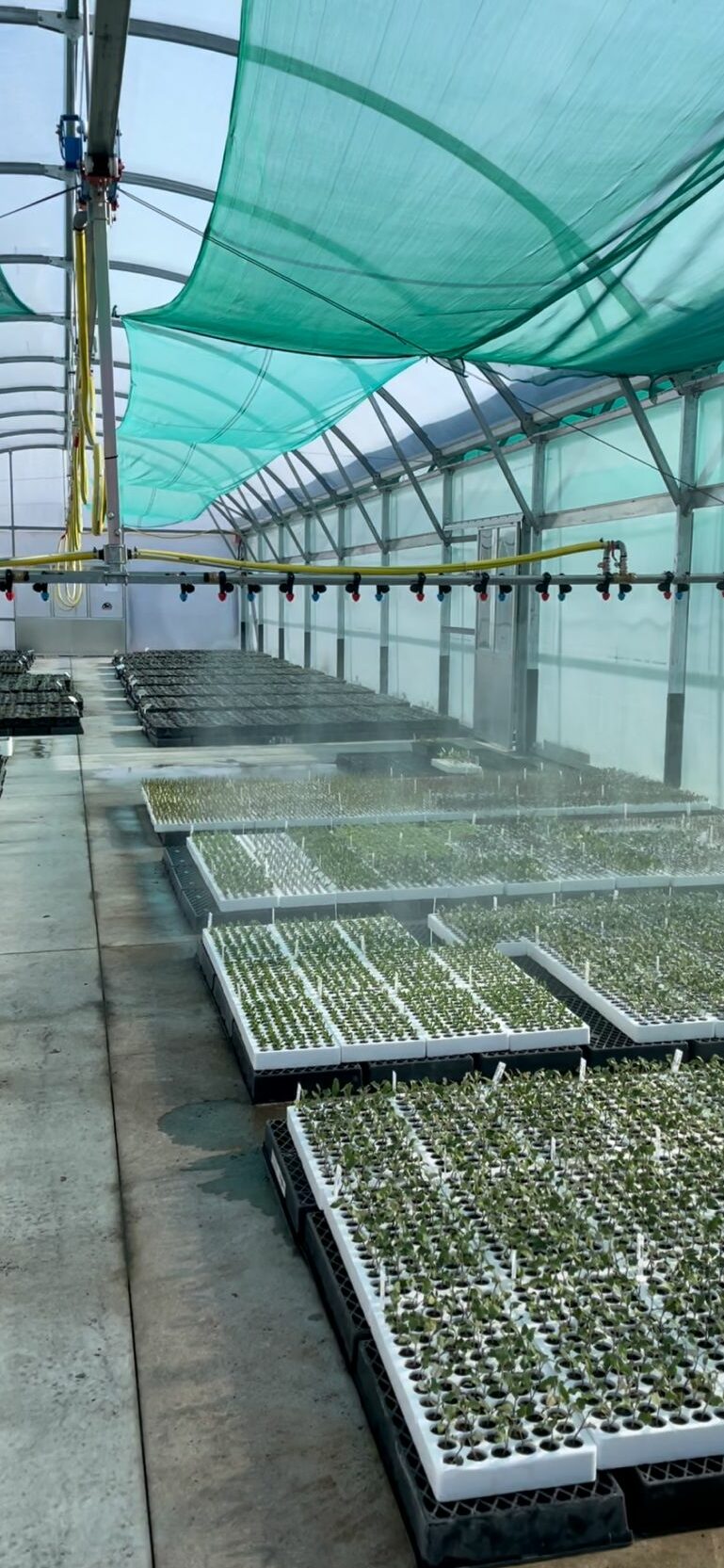 The booms operate via an automatic touch screen system that allows us to control water quantity output, water pressure, how many times a day plants are watered and for how long, we can even single out individual zones to be watered. We are able to water more accurately and in turn save as much water as possible.
We had a vision this year to produce more cuttings than ever before, and our propagation team has been working extra hard to meet that target with a huge array of species coming on. We are particularly proud of our Oleria and Coprosma species. Potting is only matter of weeks away now and we look forward to getting these cuttings into their next stage of growing for the up and coming season.