Rural Design is a leading ecological practice based in Kaiwaka, offering expert consultancy services in land restoration, ecology and landscape planning, as well as full plant supply and landscape implementation service specializing in property design and large-scale revegetation projects. Our work covers a broad range of projects in both rural and urban contexts and includes work in land subdivisions, infrastructure proposals and landscape management.
Rural Design promotes integrated land and catchment management through appropriate design with proven formulas and processes for success based on a strong philosophy of sustainable land management. We are a company rich in history and are one of the original pioneers of large-scale ecological restoration and property design. Rural Design has a large-scale on-site native plant nursery with the ability to produce in excess of one million plants annually.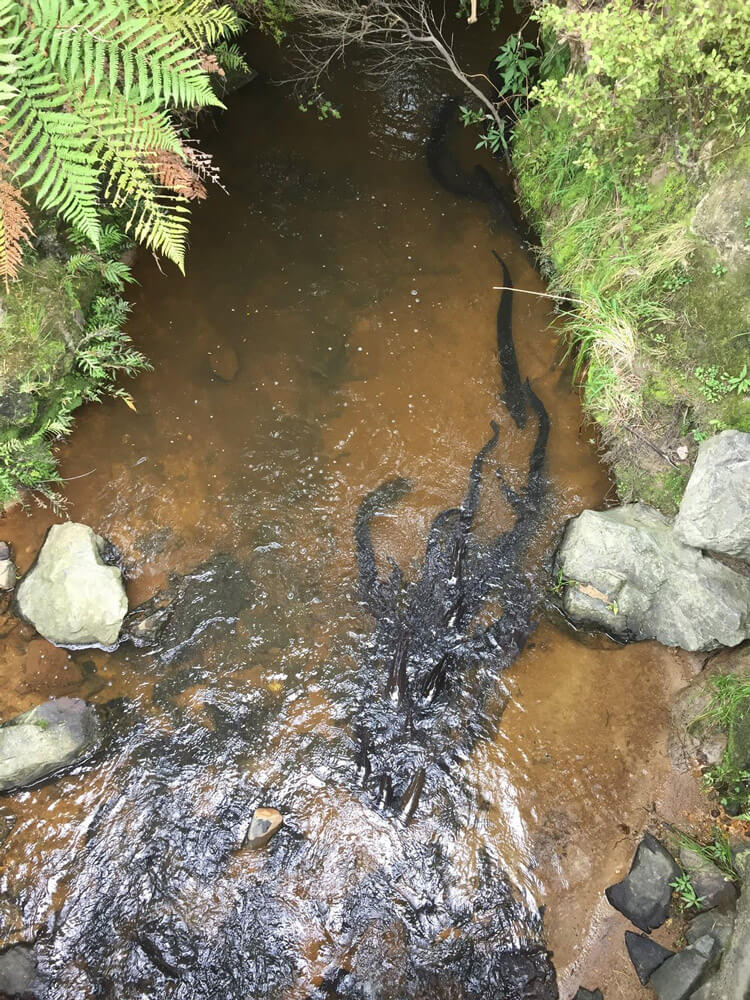 The Ecology team
Rural Design's ecology team has been steadily growing since 2017 in response to the changing market needs and currently consists of 3 full time ecologists with a breadth of experience in ecological consultancy setting in New Zealand and abroad. The team is made up of experienced ecological consultants coordinating ecological appraisals and assessments in relation to a range of land use change including residential, industrial, and commercial development proposals.
Our team of ecologists provides dependable solutions that are founded on rigorous assessment and first hand experience in the field. The team provide advice in relation to all aspects of ecological planning; from initial site appraisal, through the preparation of Ecological Assessments to the representation of the client in council meetings, to the provision of planting requirements. By understanding our clients' requirements, we can provide a tailored service to meet the varied needs of increasingly complex projects.
How we work
Applied understanding of ecological planning issues is an increasingly important component to the planning process throughout New Zealand; Rural Design offers solutions that are adapted to site specific circumstances as well as ensuring compliance with local and regional planning policy, and client aspirations. Although our reputation and approach tend to secure our clients' objectives through mutual agreement with decision makers and key stakeholders, we pride ourselves on our comprehensive service delivering a one stop shop for all of your land restoration needs.
Work outputs include:
Preliminary Opportunities and Constraints Mapping (Feasibility Studies)
Ecological Surveys (Flora and Fauna) – including avifauna, herpetofauna, fish, invertebrate and bat surveys
Detailed Botanical Assessments
Ecological Impact Assessments
Geographic Information System (GIS) mapping and data analysis
Ecological Design, Restoration and Management Plans
Planting Plans and Detailed Design
Ecological Mitigation and Landscape Management Plans
Interpretation and Critique of Ecological Legislation and Planning Policy
Negotiation with Statutory Consultees and NGOs
Experts in Pest Plant and Pest Animal Control
Ecological Clerk of Works
Recent projects include:
Comprehensive Ecological Assessment for a proposed managed fill operation in the Waikato District
Ecological Impact Assessment for a large dam construction in the Northland region
A wide range of Ecological Assessments relating to land subdivision proposals in the Northland and Auckland regions
Pest Plant and Animal Control project for a large wetland area in Te Arai
Consultation with local and regional Councils on ecological issues
The team at Rural Design 1984 Ltd has significant experience working with large subdivision developments, small block advisory, local land use advisory and support to farmers, private landowners and Iwi in the Upper North Island regions. Work continues to grow strongly to this day and Rural Design is now able to support employees from the local community, with over 30 local employees working for the business in a variety of roles.
We pride ourselves on being involved in the project from the get-go and seeing our clients through till the resource consent approval and beyond. Our team is passionate about land restoration and have a combined skill set to deliver best service to our clients providing ecological advice as well as for their planting and pest control needs. Having over 30 years of experience in restoration and ecological management the team is confident in delivering a service that is specifically suited to meet the needs of various stakeholders.
The team at Rural Design looks forward to facing new exciting projects in 2019 and continuing to provide an excellent service to our existing and new clients.